WEBINAR SELF LOVE "HOW TO OVERCOME INSECURITIES"
Udah tahun 2023 masih merasa insecure ? Nah buat kamu yang merasa mengalami hal tersebut wajib banget ikut webinar ini⬇
Sabtu, 28 Januari 2023
13.00 - 15.00 WIB
GRATIS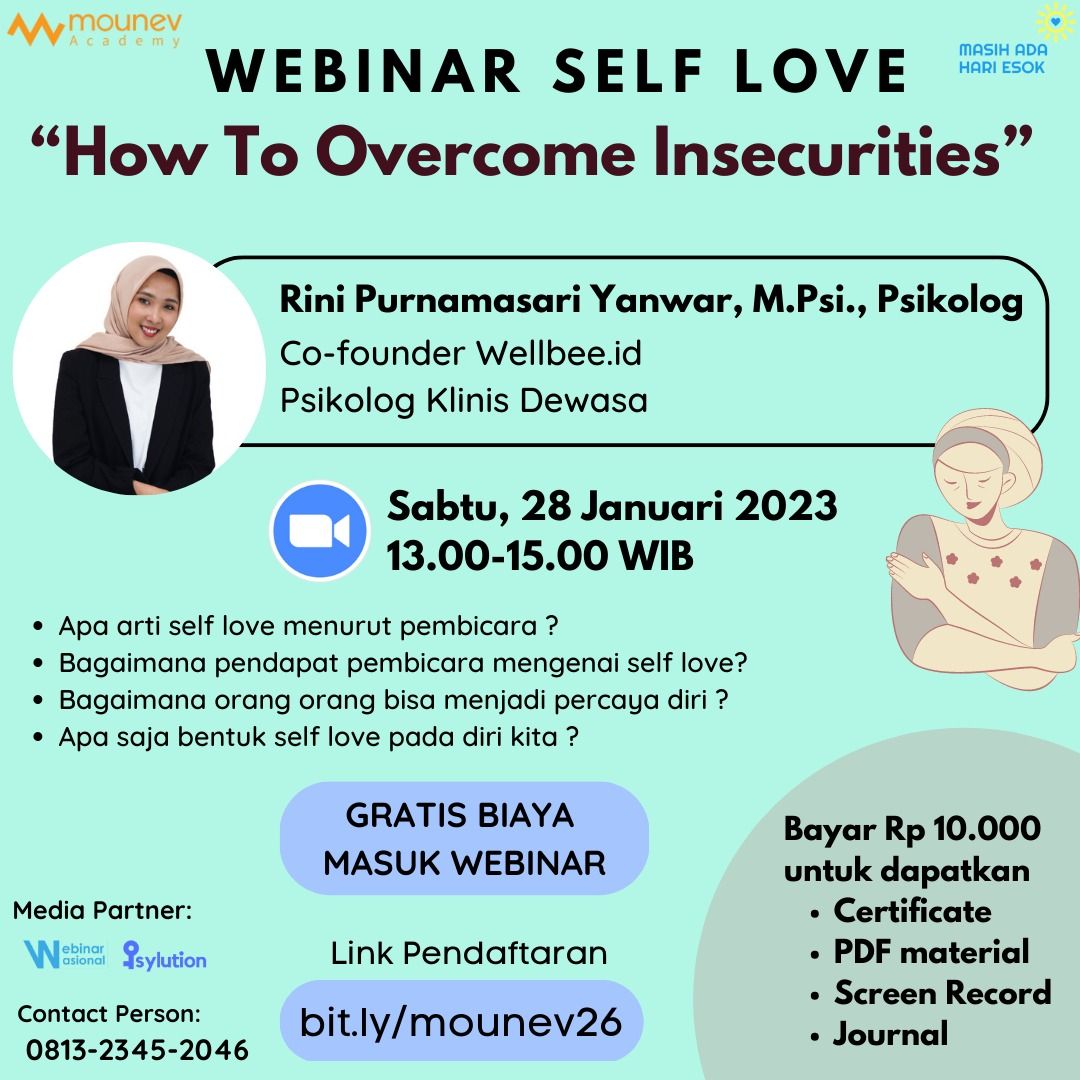 HOW TO BUILD AND MAKE MONEY FROM WEBSITE : For Beginners
Pelajari dan kuasai cara membuat website sendiri untuk keperluan karir dan bisnis kalian! Di webinar ini akan dibahas dan praktek langsung cara coding, design, dan cara menghasilkan uang dari website untuk pemula bersama ahlinya!
Sabtu, 4 Februari 2023
13.00 - 15.00 WIB
GRATIS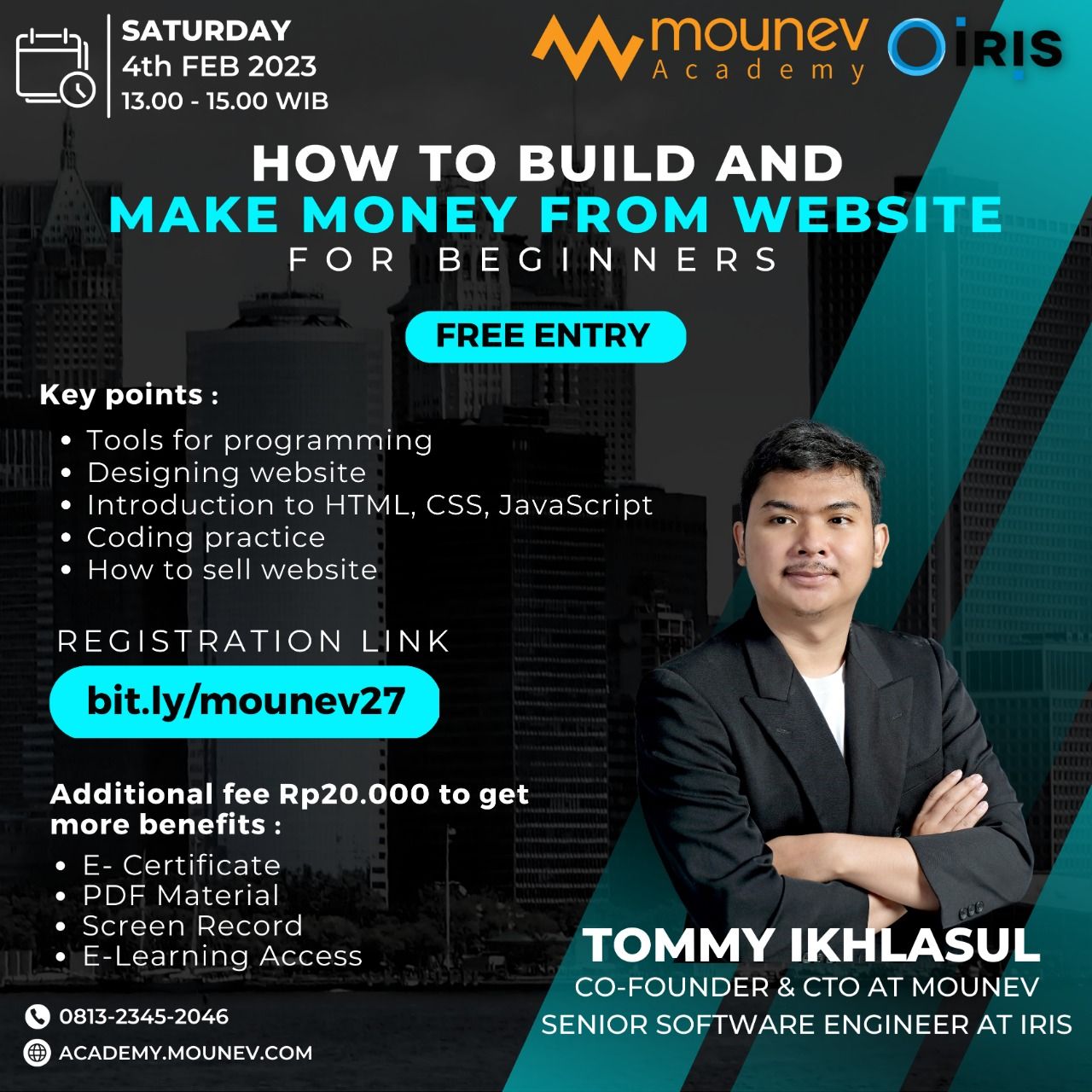 IMPROVE YOUR COMMUNICATION SKILL WITH STOICISM
Komunikasi adalah salah satu skill penting dalam membangun karir, nah buat kamu yang mau mempelajari komunikasi dengan tambahan ilmu stoicism wajib banget ikuti webinar ini!!!!
Sabtu, 11 Februari 2023
13.00 - 15.00 WIB
GRATIS